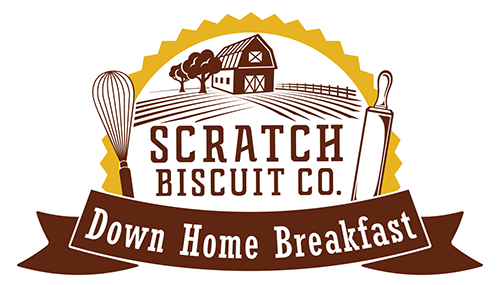 Are you a morning person? If so, we're looking for great people to join our fast-paced environment and want to hear from you. Our staff is dedicated to customer service and fun.
Look to join a great team of staff members to work with at Scratch Biscuit Company. Print and submit the job application to meet with us to learn more about our restaurant.
Fill out the employment application below or download the form and return it to us.
Note: State and Federal laws require employers to perform criminal background checks on their employees and volunteers who work with minors. Scratch Biscuit Co. use of background check information is regulated by law. You can obtain information about relevant laws from the Office of the Attorney General of Virginia.
Scratch Biscuit Co. is an equal opportunity employer. We adhere to policy of making employment decisions without regard to race, color, religion, gender, sexual orientation, national origin, citizenship, age, or disability.